Oï les Ox – "Wind Sorry" feat. Quanta Qualia
Out Loud / 17th June – LIVE / SHAPE+ Residency
"Wind-sorry" feat. Quanta Qualia is an on-going performance by Oï les Ox featuring multichannel sound plugged through home-made bluetooth speakers in a network of objects, and featuring texts, phone calls, video, songs with harp and electronics. For this in-situ version at Beursschouwburg, it will be entirely recomposed with Quanta Qualia duo, adding their futuristic dances, sounds, visuals and serendipity mind to the piece.
Oï les Ox  is a visual artist and composer from Paris. She is interested by poetry and music and its dispersion in many spaces such as stairs, amphiteaters, concert rooms, gardens…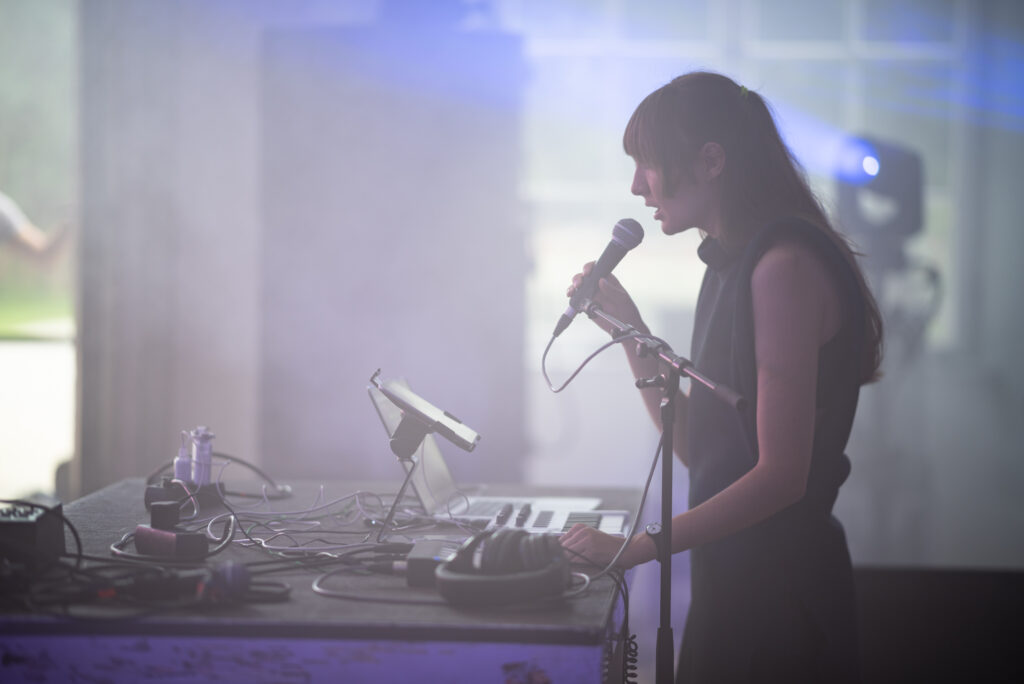 Quanta Qualia is the artistic entanglement of dancer/ visual artist Siet Phorae(y)maekers (Belgium) who studied at P.A.R.T.S. in Brussels and self-taught artist musician Tomas Dittborn aka Reverendo 23 (Chile). They release the music of like-minded artists and xenophiles via their label Nonlocal Research.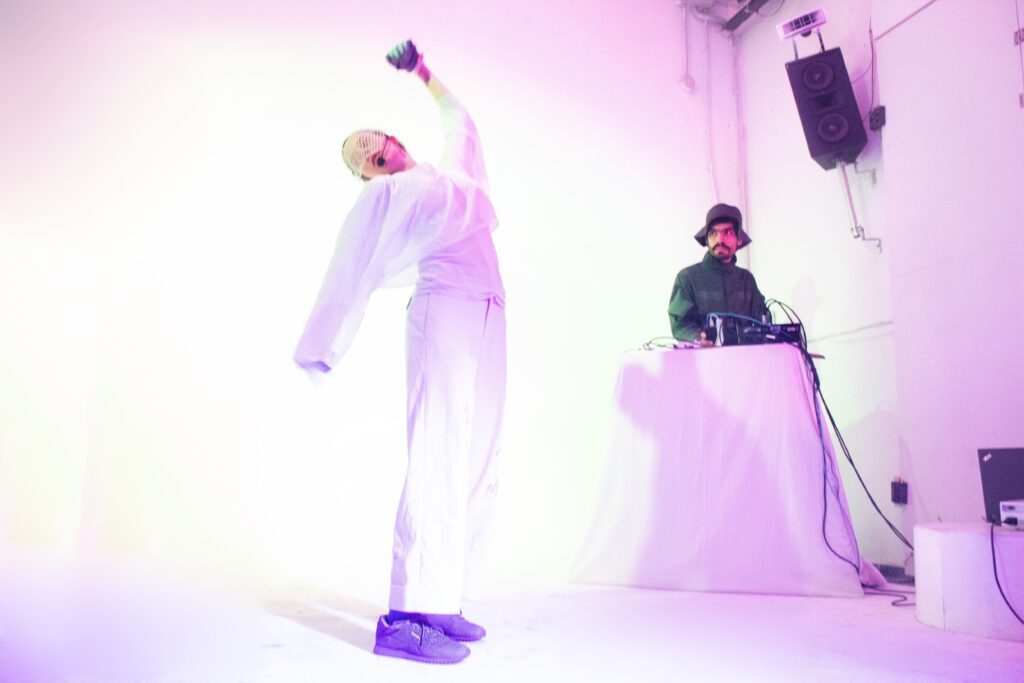 This performance is held with the support of the SHAPE platform and Creative Europe   – the projects is the result of a residency organised in the context of the SHAPE+ framework.

SHAPE+ is a three-year initiative funded by the European Union. Views and opinions expressed are however those of the author(s) only and do not necessarily reflect those of the European Union or the European Education and Culture Executive Agency (EACEA). Neither the European Union nor EACEA can be held responsible for them.