schiev and SHAPE+ at Mutant Showcase – Tbilisi
We just went down Beurs' never ending stairs to join Mutant Radio's two-day festival in Tbilisi this week-end (17th June 2023), as partners and co-founders of SHAPE+.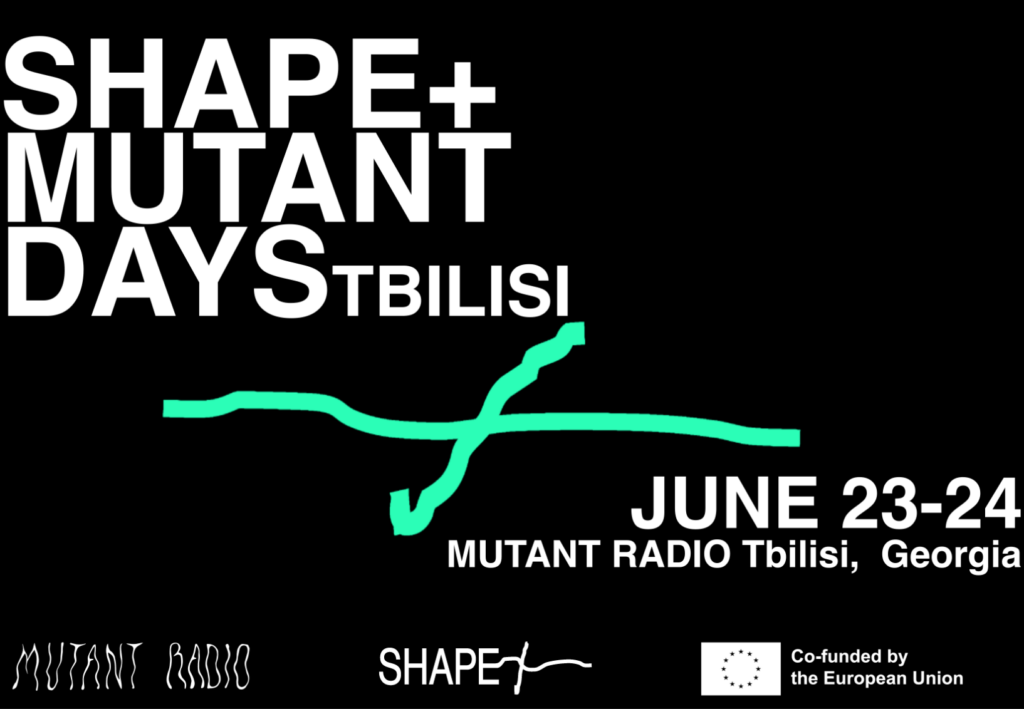 We're bringing in our (methaporical) luggage the amazing Roxane Métayer .
Labels: Les éditions du chevet, Morc Records, Primordial Void
This whole operation is with the support of SHAPE Platform and Creative Europe.
Very solid line-up + the shows will be streamed if you want to have a look from the confort of our couch 🙂


SHAPE+ is a three-year initiative funded by the European Union. Views and opinions expressed are however those of the author(s) only and do not necessarily reflect those of the European Union or the European Education and Culture Executive Agency (EACEA). Neither the European Union nor EACEA can be held responsible for them.